The browser extension prevents those who install it from visiting Amazon-affiliated websites
Want to avoid Amazon? Some people do, even in the run-up to the holiday season.
This browser plug-in wants to help those who don't wish to shop at the online retail giant. Activists recently launched a browser extension for Google Chrome GOOGL, -4.83% called "Block Amazon For Me," which prevents users from accessing a range of Amazon-owned AMZN, -5.87% websites when installed.
"In order to have real economic impact against Amazon's monopolistic practices, we must break online shopping habits," the organizers wrote on a website advertising the plug-in. "Removing Amazon's sites from your browser is a first step." The argue that the online retailer is helping to put mom-and-pop stores out of business. (Amazon did not return a request for comment on the boycott.)
Here is a list of the sites that the browser extension denies access to. The browser extension does not block access to sites that utilize Amazon Web Services, as the plug-in's creators said this would make a large portion of the internet inaccessible.
For its part, Amazon has tried to become more friendly to potential customers this holiday season. Last month, it started offering free shipping with no minimum $25 purchase to all U.S. customers throughout the holiday season. Previously, only subscribers to Amazon Prime, which pay $119 per year, were eligible for free shipping.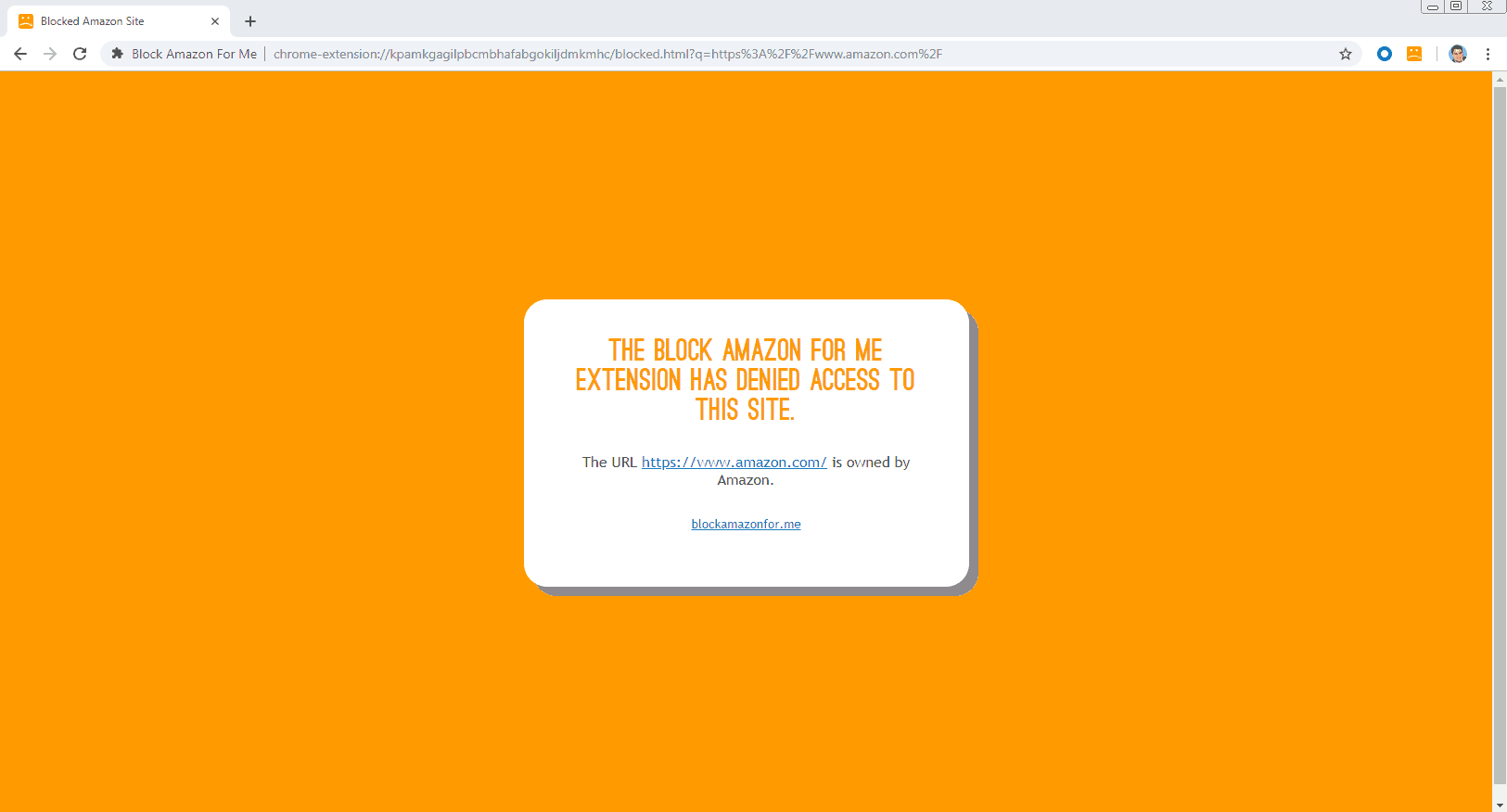 What's more, Amazon chief executive officer Jeff Bezos also personally pledged $2 billion towards addressing homelessness and early childhood education for low-income children in September 2018. Amazon's HQ in Seattle has led to a sharp rise in house prices in that city in recent years. (Bezos is personally worth an estimated $163 billion.)
Activists created the plug-in to support the boycotts different groups are waging against Amazon. Among the grievances they cited were the disruptive effects that the Amazon HQ2 project will have in New York City, its effect on wages nationwide, Amazon's alleged anti-union stance and its environmental impact.
The plug-in's creators also made the source code for the browser extension available on GitHub, so that other developers could use it to create extensions for other browsers or adapt it for other, non-Amazon related boycotts.
This new, web-based boycott effort comes on the heels of protests in New York during Cyber Monday, which criticized the plans to build one of the two HQ2 locations in the Queens neighborhood of Long Island City. Researchers have predicted that as many as 800 people could become homeless as a result of the HQ2 project.
However, an Amazon spokeswoman previously told MarketWatch the company is committed to the communities where its employees live and work. It has awarded grants of up to $7,500 to 100 schools across the U.S. to feed kids in need of breakfast through the program No Kid Hungry and has donated more than $40 million to homelessness causes in its home city of Seattle.