Around 40% of young adults cannot afford to buy one of the cheapest homes in their area even with a 10% deposit, according to a new research.
The Institute of Fiscal Studies said house prices in England have risen by 173% over two decades.
But average pay for 25-34 year-olds has grown by just 19% over the same period.
In 1996, 93% of those with a deposit who borrowed four and a half times their salary could purchase a home but that fell to 61% in 2016.
The IFS also said that higher rental costs – up from an average £140 a week to £200 a week in England – have "reduced the purchasing power of young adults' incomes" and made it harder to save for a deposit.
Onward, a think tank, has suggested that the government should give UK private renters a chance to buy their home by rewarding landlords who sell to long-term tenants.
It says buy-to-let properties should be eligible for 100% capital gains tax relief if sold to a sitting tenant who has lived there for three years.
Onward says the average gain per property would be £15,000, or £7,500 divided between the landlord and tenant.
'Inequality'
The centre right think tank estimates 88,000 households would be eligible to take up the relief each year, costing the Treasury around £1.32bn a year.
A spokeswoman for the Treasury declined to comment.
The IFS said that the proportion of 25-34 year olds who own a house has dropped from 55% two decades ago to 35%.
Meanwhile, the rate of homeownership for those aged between 65-74 years old has risen gradually to around 80%.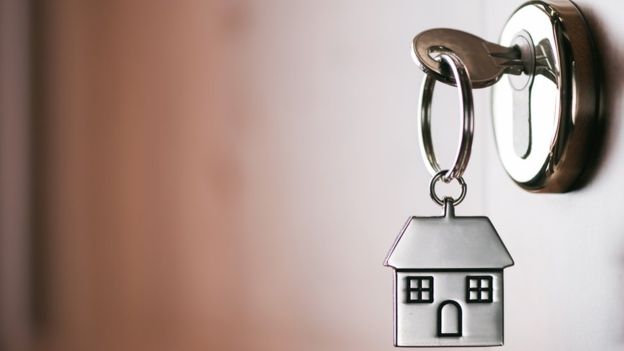 Polly Simpson, a research economist at IFS and a co-author of the study, said: "Many young adults cannot borrow enough to buy a cheap home in their area, let alone an average-priced one. These trends have increased inequality between older and younger generations."
The IFS said that it is key for the government to increase the supply of homes.
It said that planning restrictions, such as within the Green Belt, prevents the construction of new homes in response to demand.
"Without increasing supply, policies to help young adults get onto the housing ladder will continue to push up house prices – and potentially rents too, which would hurt those young adults who will never be able to buy their own home," it said.